Hello my name's Oliver Gallaugher. I'm a designer and creative consultant, and I want to work with you to make your ideas bigger and brighter.Whether it's getting a fresh perspective, offering suggestions on design, storytelling,
generating new ideas, or finding and developing your brand's unique identity,
I'm here to help you move forward.Send me a message and let's create something amazing!
My Story
Inspired by my creative and enterprising family, I chose to follow my own curiosities and intuition. Since I was very young I dreamt of new ideas and inventions - drawing every day from my imagination and sending companies my product designs who encouraged me to reach out again in future.Growing up I developed a strong connection with music and experimented writing and producing albums of songs. Like any young person I was unsure of what I wanted to pursue after college and decided to audition for drama school in London, which I attended for a short time.In 2012 I began studying Creative Writing at University, practicing storytelling in multiple formats and writing short stories, plays and full length film scripts, whilst continuing my passion for music.During my studies I rediscovered a fascination with mechanical watches and began pursuing a vision of my own watch brand. This journey first led me to create LWD - a platform to offer my services as an independent watch designer. Despite no conventional background or connections within the industry I devised a strategy to rank number one on google search to help clients find my designs. Through this I was fortunate to work with other watch enthusiasts, gifting me experience in different disciplines, such as Product Design, Manufacturing and Branding. Throughout this time I forged a resilience to demanding tasks and a willingness to adapt and find new solutions when necessary. I learned the importance of momentum and how to create and cultivate it - to keep moving forward even when obstacles arise by taking action and keeping an intense focus on finding a way to the final result.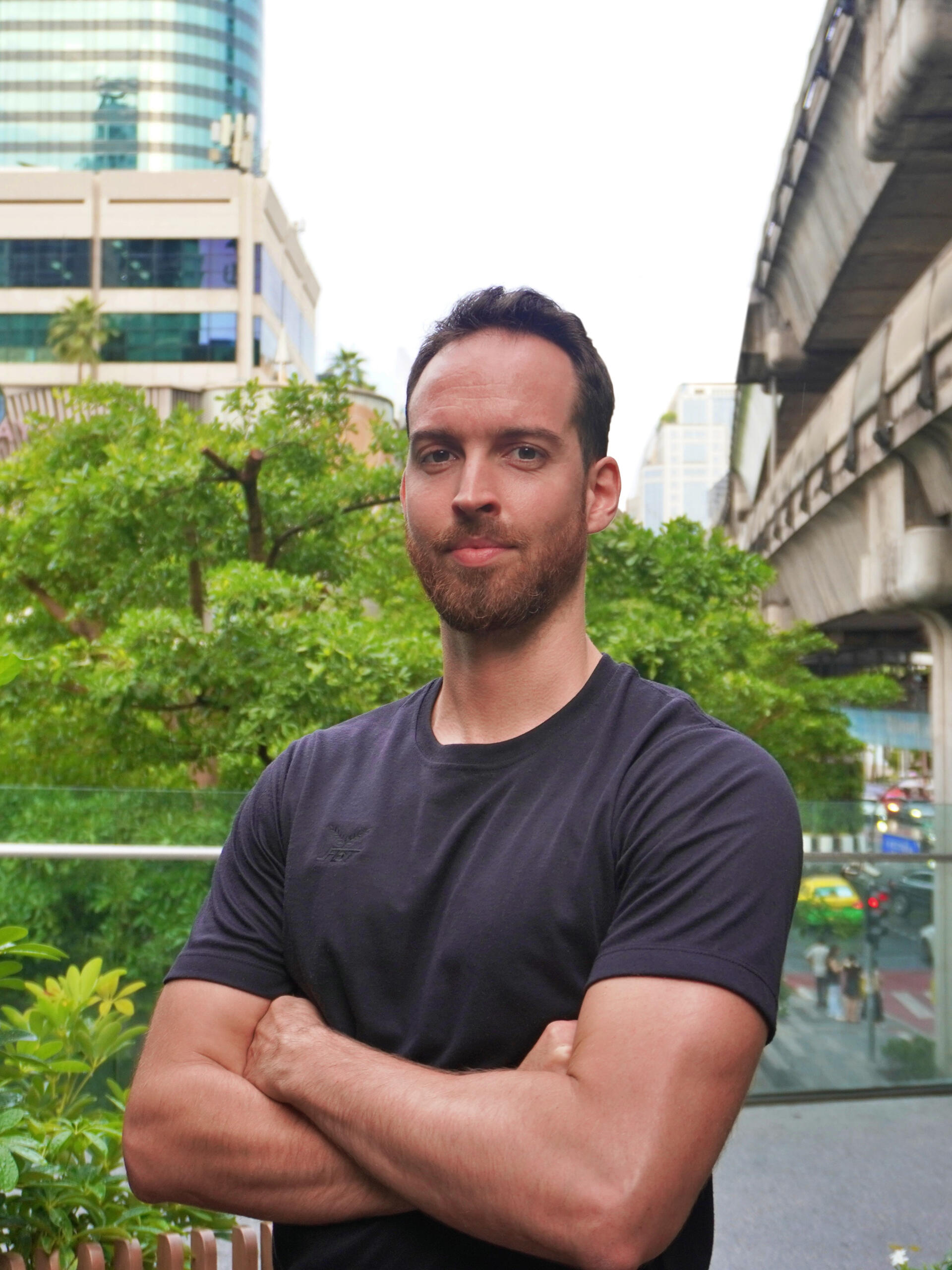 Currently I work on designing and developing new watches for my brand O.G, as well as continuing to build the business in all aspects. I write, present and produce series' of videos documenting the process and challenges of creating these very high end and complex products. I also sometimes create digital art under a different name. My ultimate creative goal is to build something that will one day be able to support and cultivate other people's dreams.I would like to meet new people and help on more creative projects in different industries, as a creative consultant and collaborator. So.. I decided to build this website and get it to number 1 on google so you can find me.Do send me a message below. I would love to work with you on your creative project.
Oliver Gallaugher
creative consultant
FAQ's
What is a creative consultant?
A Creative Consultant has a range of creative skills applicable to a variety of tasks and different industries, and an inventive ability to offer unique perspectives and solutions to creative problems you're looking to solve.
What services do you offer?
Some examples are:
Consulting on Design, Feedback, Ideas, Solutions, Concepts, Direction, Refining

Creative Coaching

Product Design

Production Sourcing and Management

Branding

Storytelling

Scriptwriting

Copywriting

Website Design & Development

SEO

Marketing Ideas and Strategies

Press Releases for Individuals, Products and Services

3D CAD modelling

Technical Engineering Drawings

3D Product Photography

2D & 3D Animation
How do you solve creative problems?
First I'd like to know the outcome you want to achieve. I have a very strong intuition that can provide a radically new perspective but I also use first principle thinking to break down problems into their smaller core components. Together these can help us establish a new direction and framework in which to think, overcoming previous obstacles or constraints.
What is your process?
Although I have stepped systems that I follow from a concept to the realisation of a project, I know that the creative process can sometimes be more abstract. I rely heavily on my intuition to form mental images guided by a desire of the specific outcome and a sense for simplicity.The process is not always linear. My focus is to gradually copy these impressions into physical materials that can be effectively communicated.
How else can your consulting benefit my business?
If you or your team are caught in a particular pattern of thinking it can inhibit your solutions to creative problems.
Having an outside perspective can energise and stimulate others to think differently - producing more creative and innovative results that move you closer to your goals.
Do you work with anyone else?
I employ and direct an engineer and 3D artist for 3D modelling, rendering and animation. For manufacturing I work with trusted partners who best suit a project's requirements.
What is Creative coaching?
Perhaps you would like to talk with another creative person who will listen and understand your challenges.We can work to find and cultivate your creative energy - breaking through anything holding you back from expressing your best and freest creative self.
where do you work?
I usually work at my office in Thailand, but can work from anywhere. I enjoy travelling and connecting with great people.
How can we work?
We can create a relationship that suits you and the task you want to work on. I'm very flexible and will suggest one of the following ways we can work together based on your requirements:
Consulting - Organised calls to go over specific questions, feedback, suggestions.

Monthly Retainer - more frequent and spontaneous interaction where tasks require faster contribution and longer involvement.

Individual Services - clearly defined deliverables with timeframes.
What do you charge?
Cost varies depending on the scope of the problem you would like to solve and the skill-set and resources it requires. A 1 hour consultation to brain storm, gain feedback or find focus on a direction forward is set at £200 per call/meeting. This is completely refundable if you're not satisfied with the progress we make.By comparison, conceptualising a brand and building the materials for it is a lot more intensive. Specific services will be quoted according to your specific deliverables. Contact me below and let me know how I can help you.
Projects
o.g
O.G is a high-end watch brand I developed under my own name, inspired by my creative and inventive family.Contributions: Watch Design, Brand Development, Project Management, Manufacturing Solutions, Social media, Content Creation, Website Design and Development, Launch Strategy, Press Release.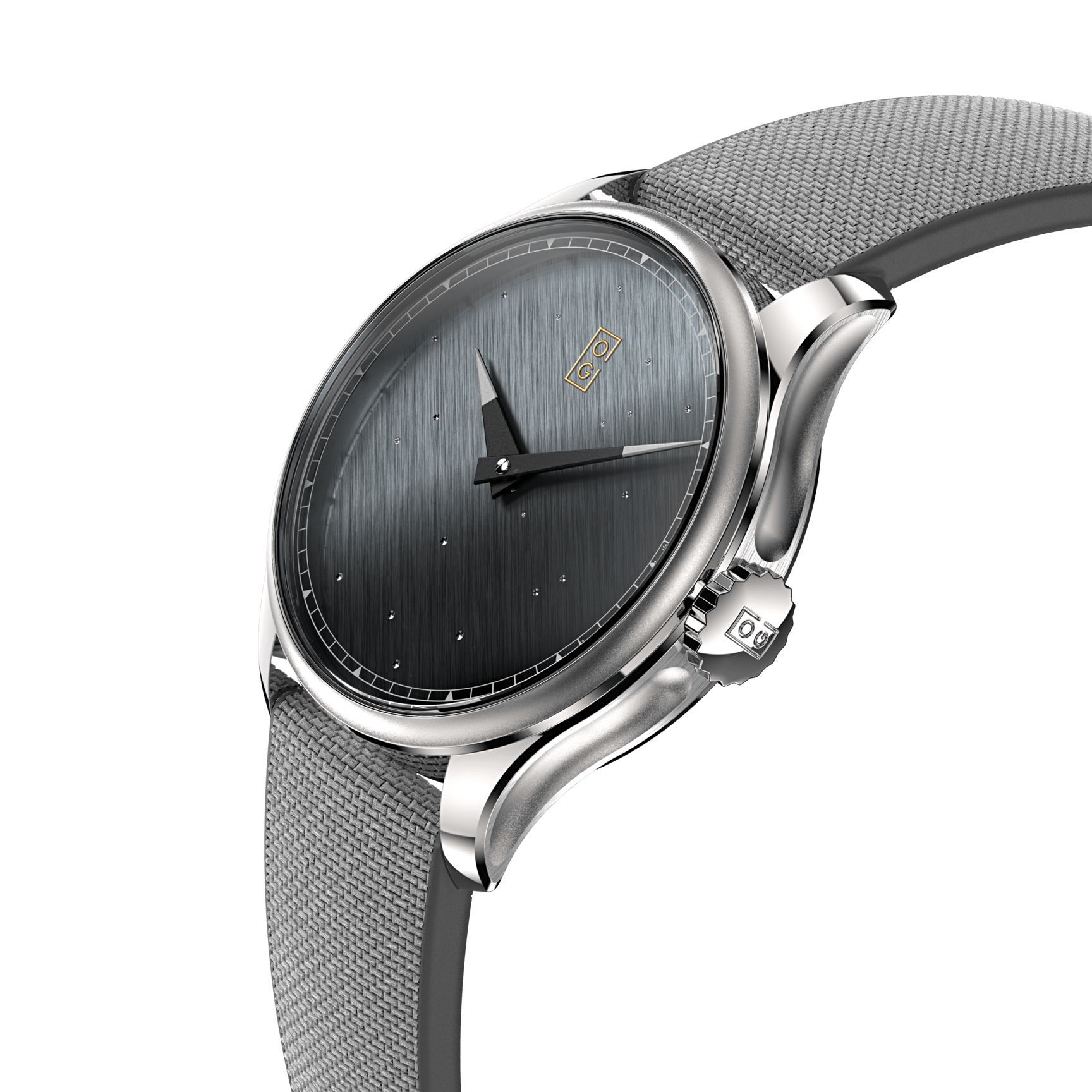 FLEURY MANUFACTURE
Translated from French:
"We were introduced to Oliver Web design through a manufacturing proposal. He perceptively noticed our high-end watch brand didn't have a website and platform where we could sell our products and inform our customers. Despite speaking English he communicated with us effectively in French to keep us updated as to the progress and final delivery of our site. I look forward to continue working with him on other areas of our business".

Jean-Marc Fleury - Founder & CEOContributions: Website design and development - Mobile and desktop versions with multiple languages. All copywriting, content editing and curation, SEO optimisation.
SPLATTER BALL GUNNER
Experimenting with AI technologies such as Chat-GPT and DALL·E 2 image creation, I prompted AI to create a character named the Splatter Ball Gunner, creating a story and profile used to introduce and recommend splatter ball gun products through an Amazon affiliate site .Contributions: AI prompts, Website design and development, Amazon affiliate links.
LWD
LWD is a watch design studio I created when I began my journey into designing watches. With no industry background or connections I created an SEO strategy to rank the website number 1 in the world on Google for "Watch Design" and "Watch Designer" to help clients find my work.Contributions: Watch designs, Website design and development, Branding, All copywriting, Content creation and curation, SEO optimisation.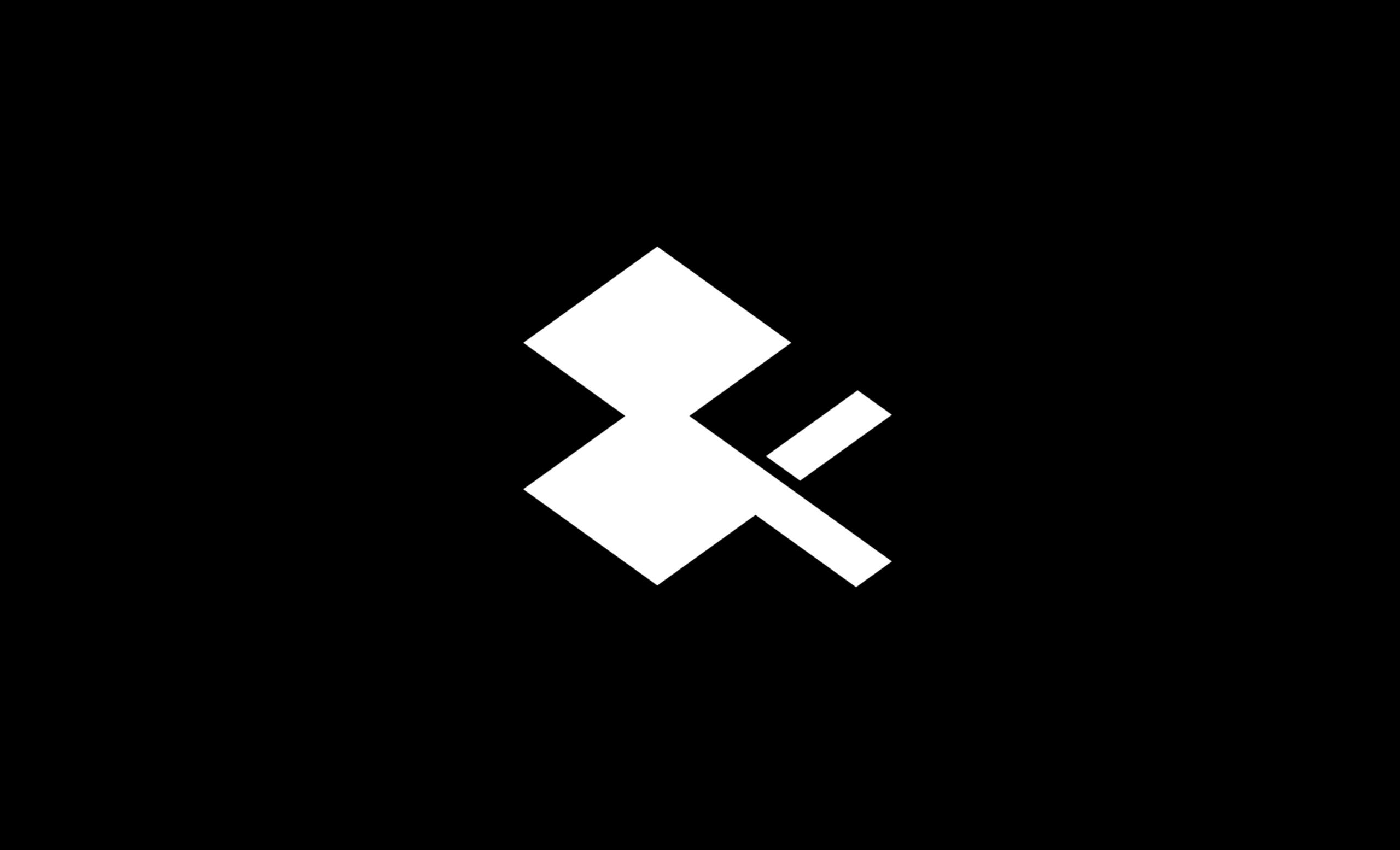 &THOM (In Development)
"Oliver has been integral to &THOM and has guided the project since day one from a concept to a super high-end watch brand. He's been a pleasure to work with, always reliable and unafraid to be bold"

Clarence Thompson - Founder & CEOContributions: Watch Design, Watch Movement design, Project Management, Manufacturing Solutions, Branding, Website Design and Development.
Latest featured work
"What's Your Intuition Telling You"
A short film telling a story of vision and persistence.
Designing series
A six part series of videos where I explore the inspiration, thought process and development of the first O.G watch design.
Watch the latest episode on the dial's creation below.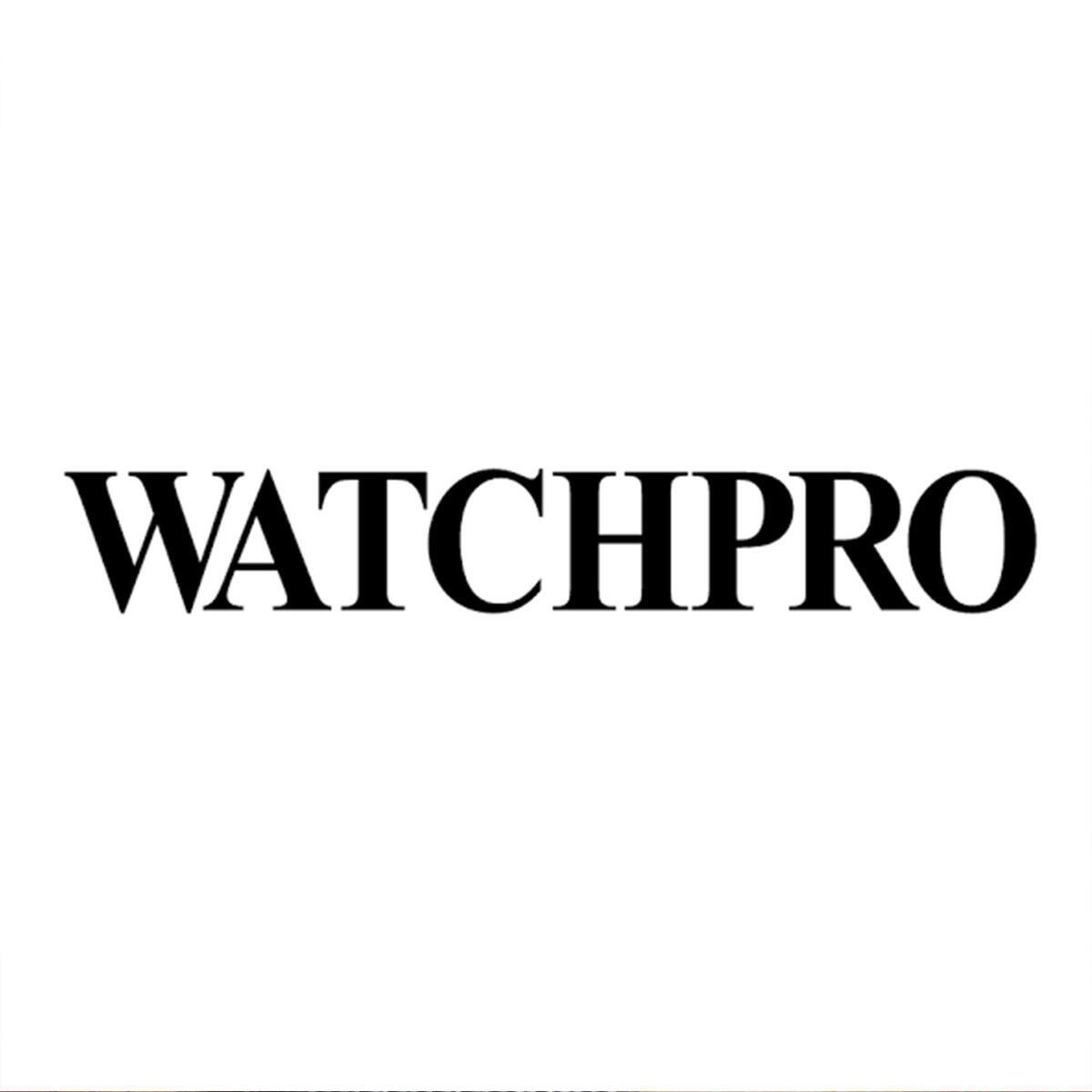 features
1CreativeConsultant and O.G have featured in the following publications: